Free Auto Repair Shop Digital Signage Templates
We've just added a couple of new templates for Auto Repair shops. These are provided for free with your Directable account. The templates are available in both landscape and portrait.
Adding digital signage to your auto repair shop will give you the flexibility you need to change pricing on the fly. This is a growing industry trend according to Ratchet and Wrench..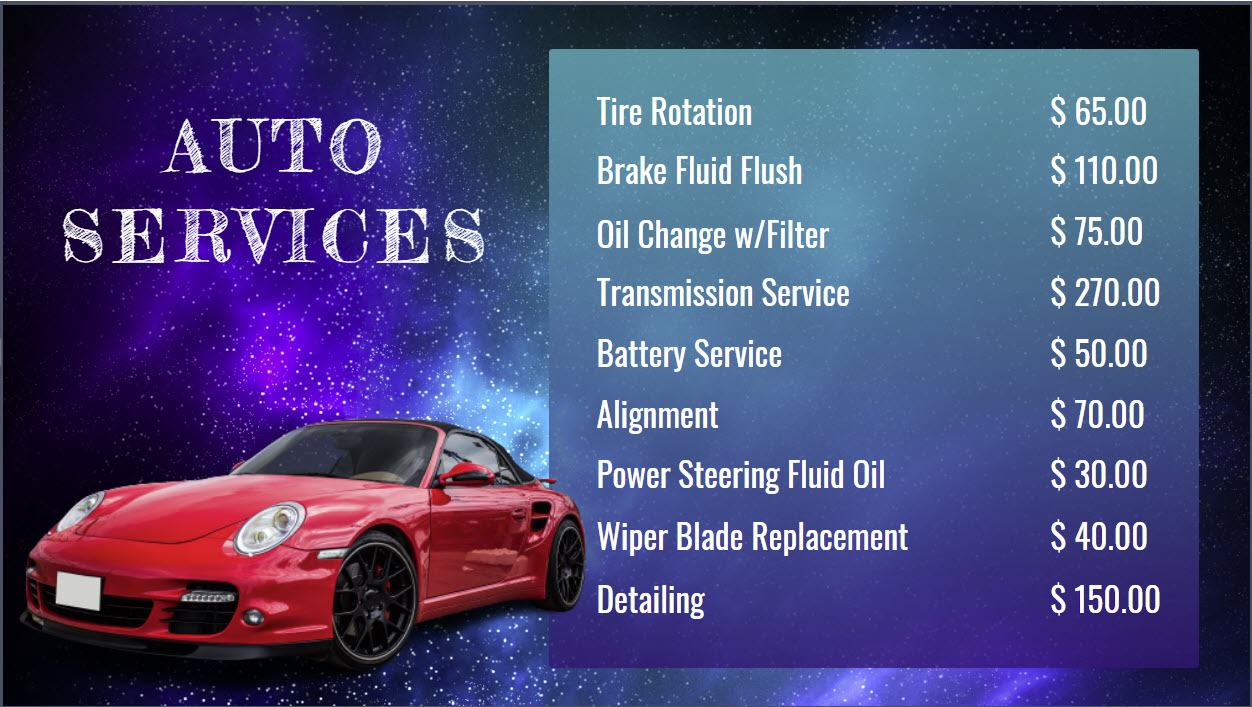 Get a Free Trial of Directable
Get a Free Trial of Directable